Venus and Serena Williams are two of the most successful tennis players to come out of the United States in the last two decades. Although they faced several difficulties on their road to success, their father was with them at every stage.
ADVERTISEMENT
The article continues below this ad
However, the story of the hard-working father remained unknown to the general public for years. He got his due credit when the film King Richard portrayed the journey of the Williams sisters from Richard Williams' point of view.
Last year, Isha Price, sister of Serena Williams, who joined the film as executive producer, narrated a story from the script that was later altered due to its hilarious and awkward nature.
An unrealistic scene in the original script
When Price came in as executive producer, her first preference was to make the story more realistic. However, there was one particular scene with her mother and Richard that made her laugh out loud. Here's what she said about the scene.
"In one of the original iterations of the script, when Daddy got beat up once, my mom met him in the hospital and ran alongside the gurney and said, 'What did they do to my husband?' I thought, 'Oracene? Never.'"
She further revealed her mother's reaction to it.
"My mom said, 'What are you laughing at?' And I read her that part and she's like, 'Oh fuck no!'"
DIVE DEEPER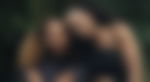 They later changed the scene to depict Oracene, a registered nurse, patching up her husband at the kitchen table.
The incredible performances of Venus and Serena Williams
ADVERTISEMENT
The article continues below this ad
Both Venus and Serena Williams are legends in themselves. The older sister broke into the scene fairly early and then Serena followed in her footsteps.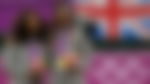 Speaking of records, Venus has won 7 Major titles and won four Olympic gold medals in her illustrious career. Serena, on the other hand, has established herself as one of the greats with her 23 Grand Slam titles and four Olympic gold medals.
ADVERTISEMENT
The article continues below this ad
Check out this story: Serena Williams' effortless game stunned Naomi Osaka as she opened up about her height
Given that they are currently in the latter part of their respective careers, it will be interesting to see if they can add more titles to their names in the coming months or years.